On our standard course, new modules are released every 2-3 days.
We release a new module every 2-3 days which you can work through at a time of your choosing.
If you haven't already, you may want to enable email notifications, to be informed when new lessons become available. You can turn on email notifications from here: app.schoology.com/settings
Please remember to log on every 2 or 3 days to see the new modules as they're released.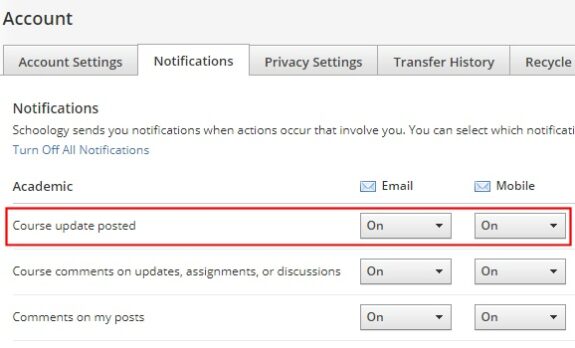 If you have the Schoology app installed, you can also get notifications sent to your smartphone (making sure to enable notifications on your device.
If you're still having a problem – just pop back every two-to-three days.
Need more help? Search for "Notification" on Schoology's Support Site.
Need mopre help? See