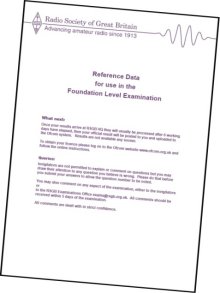 A comment from one of our candidates about the 4-page Foundation Exam Booklet:
"I really struggled with the schedule and band plan questions. Finding it a bit confusing though the corrections to the first attempt have made things a bit clearer. I was having to work with the pdf on screen as printer is not working. Even with the pdf at 180% the mauve print is not completely clear, which didn't help."
Some of our students have reported that the booklet is difficult to read. Here are some ideas:
All of the content in the 4-page booklet can be found within the pages of the Foundation Manual, which is recommended for all students studying Foundation.
The booklet can be viewed on-screen using a PDF viewer and "zoomed in" as needed
Users of Windows 10 can make use of a built-in feature called "Magnifier", which you can access by typing in "Magnifier" – This will allow you to toggle an on-screen zoom: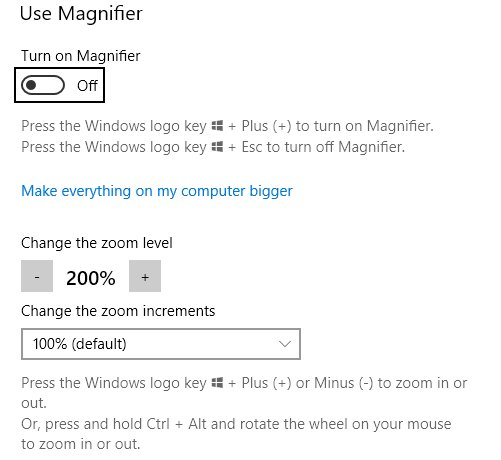 Some larger printers can scale up and print on A3, or print zoomed-in extracts
If printing the booklet, you can try printing in greyscale, and also get the print quality to "best" or "high"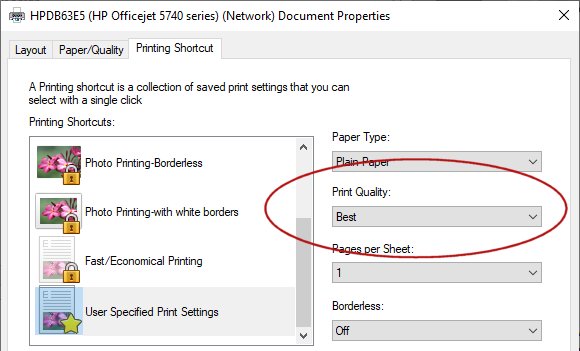 If your printer is still not printing a good copy, you may need to try on another printer – a laser printer may be better than a cheap inkjet printer
If you feel that, for the actual exam, you might struggle to read the print on the 4-page booklet, you should bring this to the attention of your exam secretary, giving as much notice as possible. They may be able to contact the RSGB to obtain a large-print version. You may also be allowed to use a magnifying glass or other tool.
Hopefully that gives you some ideas.
Pete M0PSX