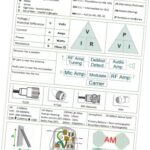 Studying for your Foundation Exam? Fancy a handy one-page revision sheet? We can help!
To help with your studies, the HamTrain team has put together a handy crib sheet that can be used for revision.
This is a single A4 PDF, containing all of the key diagrams and formulas all in one place. This makes for a handy one-page revision document, and a handy piece of paper to have handy whilst studying on our free Foundation online course.
Sadly, of course, you can't take this into the exam with you – the only paperwork you're allowed is the 4-page exam booklet, but our Foundation Revision Sheet may be handy for last-minute study before your exam!
Feel free to print this out, or keep a copy on your computer, smartphone or tablet, to help with that last-minute study!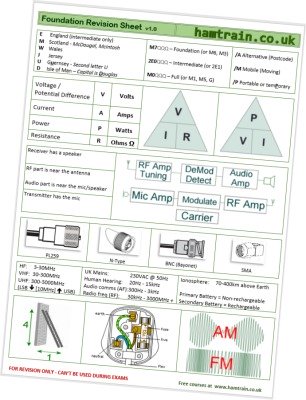 Short link to this page: sxham.uk/frs
Handy Links