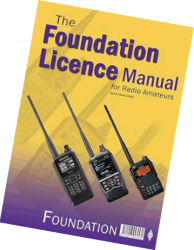 Whether you're looking to get into the hobby for the first time, or looking to progress to a higher licence level, the best way is often to sign up on a training course operated by a local amateur radio club.
There are a number of courses offered around the country at various dates. Typically, the courses are run by volunteers to help bring more people into the hobby. Fees are pretty low, and often include the RSGB exam fee, plus the appropriate course book and room hire fees.
On this page, we'll list the clubs and organisations in the Essex area who offer training courses.
For information on what you'll need to learn for the entry-level Foundation course, see our How to become a ham section.
Course Types:
There are three levels of amateur radio licence in the UK, as follows:
This short video clip gives an overview of what's involved at Foundation-level:
Foundation Courses in and around Essex
Intermediate Courses in and around Essex
Advanced Courses in and around Essex
Know of any local training courses? Please let us know