This page contains material that forms part of the Essex Ham Foundation Online training course, and is intended for those studying using our online course.
Foundation Licence Manual section:
Refer to pages 3 to 8 of the Foundation Licence Manual
Video Material:
The following video covers all of the material in this module. You can view from this web page (note the fullscreen icon bottom-right).
You can also download the video to your computer or smartphone. Please do not share this video, or link to this page.
YouTube Version

You can make the video full-screen by clicking the square icon in the video's bottom-right.
Local Version
Download MP4 file – Right-click and Save the following file: Foundation Online – Technical Basics Video
PowerPoint Slides
See "2. Technical Basics" here: Foundation Online Slides
Completing The Module
This video is to help your study for the module in our online classroom. When you are ready, return to the online classroom, click on the module and go through each page as a refresher. There is a short quiz at the end of the module – you'll find the quiz at the bottom of the list of topics in each module.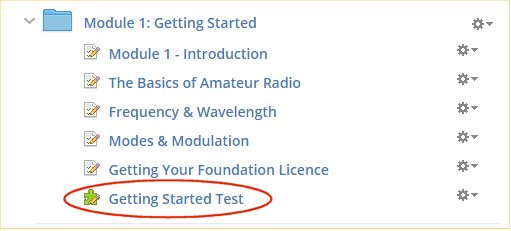 Handy Links