Here's how to check the scores in previous module quizzes:
1. Select the quiz from the module list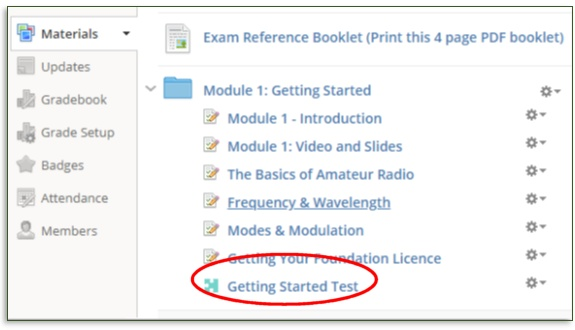 2. This will show you previous attempts on quizzes, scores and time taken. If you want to review your answers, click on View at the end of an attempt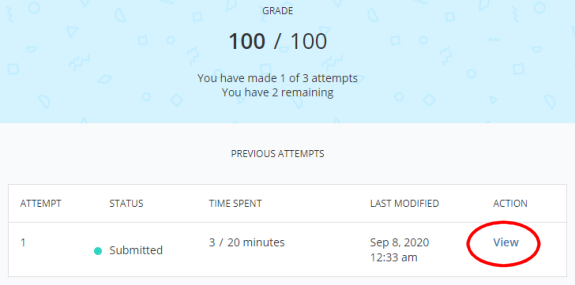 3. Selecting View will bring up the answers you entered, and the correct answers.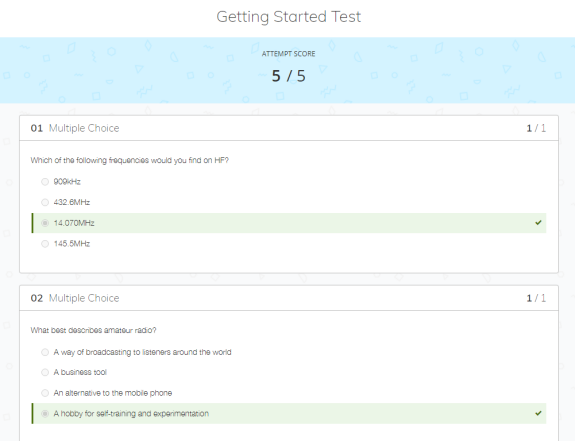 Sometimes there can be a very short delay in the scores getting published, especially if the Schoology system is busy – please wait a few minutes and try again.