At the end of each of the course modules, there is a short quiz. This is just there for your reference, to help you to get an idea of how well you understood the material.
Note that there is a time limit on our tests, so only start the test when you're ready.
You get three attempts at each module test. Most people only need/use one. It's the same questions each time, so on the second attempt, you should know all the answers, so there is no point in taking the tests three times in a row.
If you didn't do well in a test, that indicates it's worth you doing some more study, rewatching the videos and having another try at the test later.
Later in the course, the extra module tests can be used for extra practice, or as a quick revision aid perhaps just before the exam.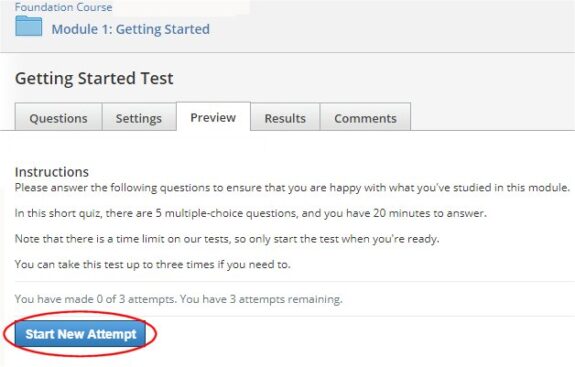 Any more questions? See our Course & Exam FAQ