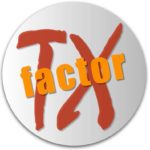 The latest episode of TX Factor, the online TV show dedicated to all things amateur radio, has just been released after the Winter break.
Here's what's on offer in this, the latest episode:
Mike visits Bob's shack in Cornwall to learn more about operating through linear satellites, with a demo using the XW2F satellite
Bob takes a look at programming DMR handsets, tries out a parrot, and talks about Code Plugs
A look at using a SharkRF openSPOT digital radio IP gateway.
There's also a review of the new Icom IC-7610 transceiver, and
The chance to win a Prism dust cover for your rig, and a copy of the book "Amsats and HamSats"
Take a look at the latest episode via the YouTube clip below, or go to TX Factor Latest Show
What is TX Factor?
If you've not yet watched an episode… give it a try. It's a free video show covering the world of amateur radio. Shows are presented by Bob G0FGX, Mike G1IAR, Nick 2E0FGQ and Pete M0PSX.
TX Factor is a professionally-produced programme presented by radio amateurs for radio amateurs. TX Factor launched in February 2014, and presenters explore the history of amateur radio, rigs, antennas, operating modes, propagation, sport radio, training, club news, RSGB news, world news – in fact, anything and everything!
Related Links