If you're not familiar with SteppIR antennas, they're generally regarded as some of the best beam antennas around. They were created to solve a common problem – how to get one antenna to work exceptionally well on 6 different bands.
In April 2016, Waters and Stanton in Hockley were appointed as European dealers for the SteppIR range. An impressive SteppIR 3-element antenna has just been installed onto the roof of W&S in Hockley, and we were there as Pete Waters and SteppIR Founder Mike Mertel K7IR made the first contact using the antenna. We caught up with Mike to find out more about the background of SteppIR.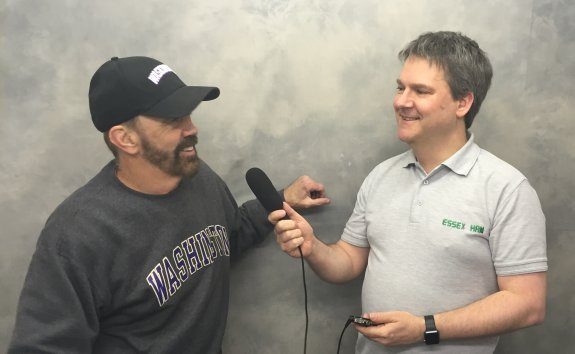 This page contains a short video featuring Mike K7IR, plus a fascinating 10 minute audio interview where Mike explains more about the SteppIR range, and uncovers some of the more unconventional ways that his early designs were tested.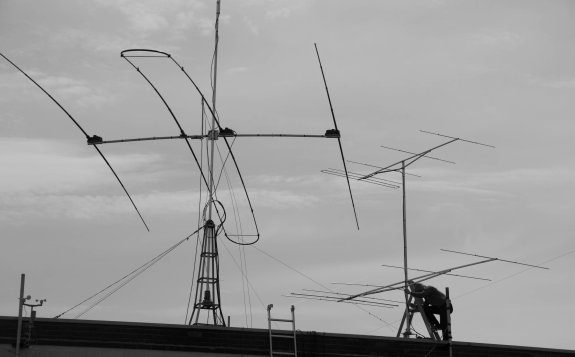 Thanks to Mike K7IR for taking the time to chat to Essex Ham, and to Justin, Peter and Jeff at Waters and Stanton for arranging the interview.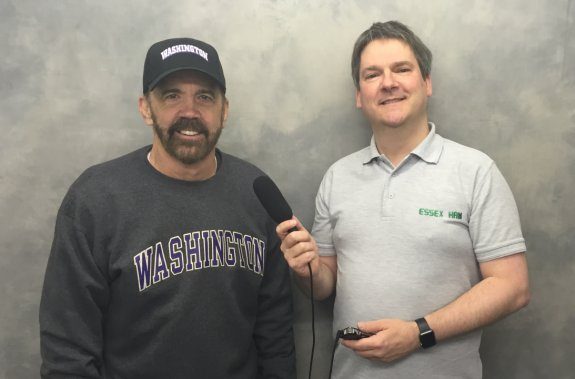 Related links