On Saturday the 10th of September, the Canvey Community Archive held an awareness event at the War Memorial Hall on Canvey High Street.
Their organisation aims to capture memories from Canvey and store them to make sure they're preserved for future generations.
The South Essex ARS was invited to attend and to be part of the event. The club set up an HF station (operating CW and voice), as well as a demonstration of CW, a good selection of SEARS and RSGB leaflets, plus various scrolling videos, including the RSGB's A 21st Century Hobby (which features SEARS members)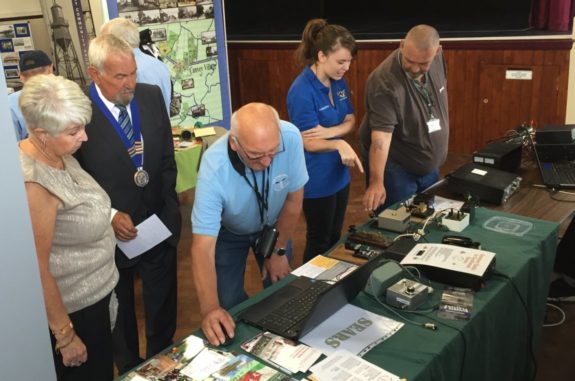 The event saw a good turn-out of SEARS members helping to support the event, and some genuine interest in amateur radio from visitors to the SEARS stand. With the club's next SEARS entry-level training course starting in November SEARS training, hopefully a few curious visitors may be signing up!
Watch the SEARS video of the event
One of the invited guests was Councillor Steven Cole, the Mayor of Castle Point, who took a keen interest in the club's display. He took time to listen in to a live Morse contact, then learn more about the mode, the hobby in general, and how SEARS has supported various activities in and around Castle Point.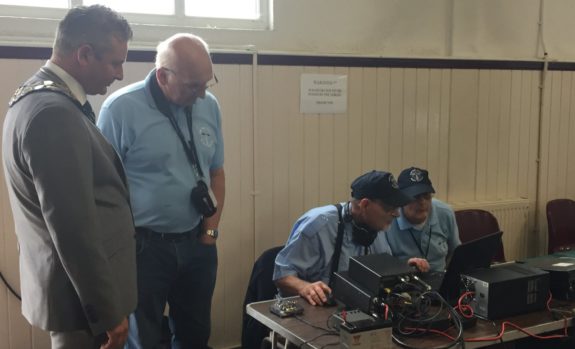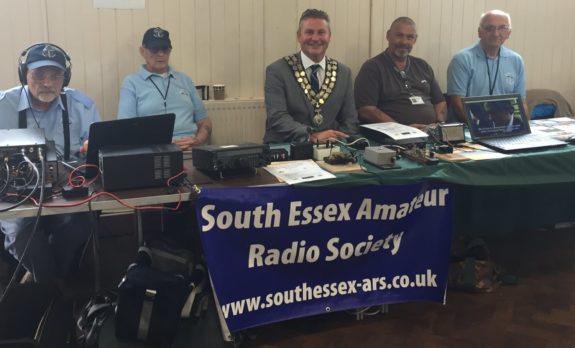 Well done to the SEARS team for putting on a great display to promote the hobby.
For more information on the work of the Canvey Community Archive, go to www.canveyisland.org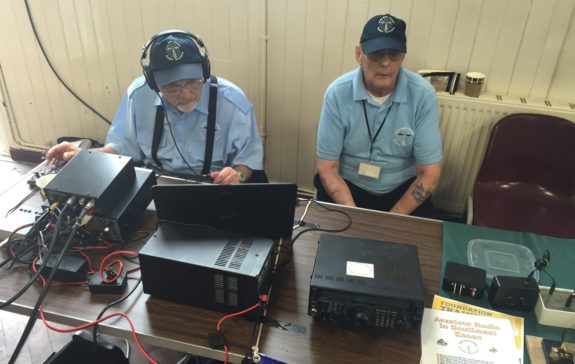 Related Links
Involved with a club in Essex? We can help to promote your club's event to the amateur radio community. Send us your events news, and we'll help to promote your event to amateurs from across Essex and beyond. If your club's events aren't being featured, get in touch with Essex Ham, or find out more about how Essex Ham supports local clubs.