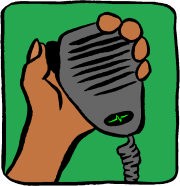 Here's a summary of the activity on the Essex Ham Monday Night Net this evening, Monday 29 April 2013.
The net started at 8:00pm on GB3DA, the Danbury repeater.
For details of the net, see www.EssexHam.net
Here's the attendance list for this week's net:
Pete M0PSX in Southend, in the chair
Mark M3IEO on Canvey
Martyn G1EFL in Chelmsford
Jim 2E1GUA in Writtle
Ken M6BZS in Eastwood (questioned by the police for using his handheld in the High Street)
Jim 2E0RMI in Chelmsford
Norman M0FZW on Canvey

Rob M6KDP in Maldon

Mitchell M6GYN in Loughton
Dean M6BYF in Kent
Belinda M6JNX on Canvey Island
Tom 2E0TNC mobile, then home with a lemonade
Steve 2E0SGG
David G3SVI in Southend. First QSO from his new QTH… thanks for that!
Melvin M6BSX in Hanningfield
Neil G0RNU in Tilbury
Selim M0XTA in Chigwell
Topics for the evening as follows:
Reminder of the Tabletop sale on Friday night on Canvey, plus the cake testing for that event.
Echolink – Lots of testing of the IDA Echolink link, meaning for a while, there was a party going on.
Woxun handheld programming. Dean asking whether the "S" or the "V" memory presets are best. Seems that "S" is the answer
Could local ham radio operations cause interference to a Sky box?
We should stop referring to "interference" instead we should go with "breakthrough"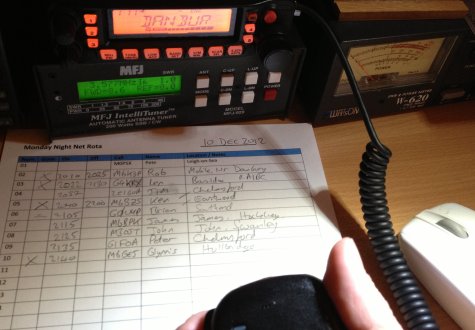 Handy Links
We wrapped up early due to the problems with GB3DA which have evidently still not been addressed. Thanks to all, and sorry for the abrupt end at 22:15pm
If yoiu want to show your support for the team behind GB3DA, please consider joining the Essex Repeater Group, or making a donation.
Got a comment about this week's Monday Night Net? Please add it below.