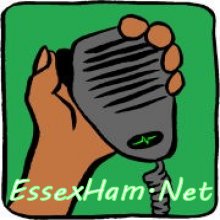 The Essex Ham Monday Night Net for the 19th March 2018 started at 8pm local time on GB3DA, the 2m repeater located at Danbury, near Chelmsford.
Our Monday Night Net launched back in 2011 and is still going strong. Everyone's welcome to join, especially those who've recently got their licence and are looking for help with getting started in the hobby.
If you're new to our Monday Night Net, you can find more information here: Monday Night Net
On this page, you'll find a quick summary of who joined this week's net, and what was discussed.
Live Chat: During the Net, we run an Internet chatroom. Go to www.essexham.co.uk/chat to get chatting during our nets – You need to create a free Essex Ham account to access our chatroom.
Internet Feed: Not in range of the GB3DA? Several Internet feeds are available, including: Essex Ham's Audio Feed or Essex Ham on TuneIn.
This evening's net was dedicated to Chris G0EKN, who sadly passed away today. Our thoughts go out to Chris's family and friends.
Net Attendees
Being the 3rd Monday of the month, the Net was chaired by Rachel G6AMY
Here's the attendance list for this week's net:
Rachel G6AMY, Grays (in the chair)
Pete M0PSX, Southend
Gordon M0WJL, Grays
Paul M0XMT, Upminster
Keith M0KNG, Billericay
Brian 2E0WHB, Chemsford
Brian G1KPS, Canvey Island
Dorothy M0LMR, Mobile on the way back from the Essex Skills Night
Steve G8UDD, Mobile on the way back from the Essex Skills Night
Topics for the evening, as follows:
In tonight's net, here's what was discussed:
Thurrock Acorns 2m Activity Day last Saturday – great and busy event
This month's Radcom
DAB Digital Radio. Looks like the BBC have given up trying to push DAB on an unwilling public
Freesat – retune needed soon, and issues with Channel 4 over Freesat
Potholes… grrr
Ham Radio featured briefly on The Walking Dead
Using FT8 – Brian G1KPS has been decoding FT8 via Hack Green
ALARA is the Australian Ladies Amateur Radio Association (They have a YL-only net on Echlink)
Tonight's Essex Skills Night – The Fusion demo was well-received
Thanks to everyone for observing a minute's silence for Chris G0EKN SK at 21:00
£4,200 – a little too much to spend on a Software Defined Radio
Tomorrow night is the Thurrock Acorns AGM
The net wrapped up at just before 10pm – Thanks to Rachel for chairing a great net, and to everyone who took the time to join us, listen in, or get chatting in the chatroom.
Lots of good chat in the chatroom from the dozen or so who logged in – topics included talk about the local amateur radio clubs scene, working /P in the South of the county, working off the Essex coast, the new-format Skills Night and planning permission.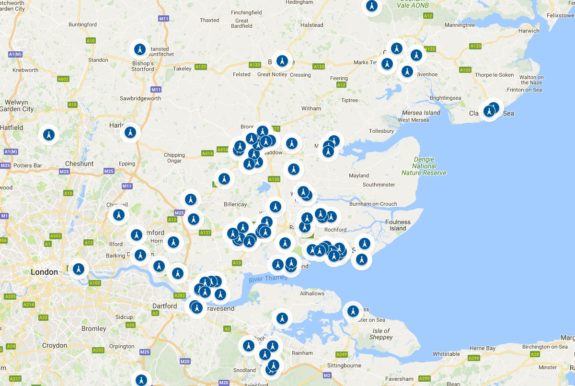 Got a comment about this week's Monday Night Net? Please add it below.
Thanks & Disclaimer
Essex Ham would like to thank the Essex Repeater Group for allowing us to use the GB3DA for our weekly net. This repeater, together with GB3ER, GB3DB and GB7ZP are managed by volunteers. ERG would appreciate your support which can be by membership or donation, online at www.essexrepeatergroup.org.uk.
Please note that the Monday Night Net is recorded for the protection of our participants. Audio from repeaters around the UK, including GB3DA, may be streamed online and via web SDRs.
The views and opinions expressed by participants of the Monday Night Net do not necessarily reflect the views of Essex Ham.
Monday Night Net – Related links
#SBBT