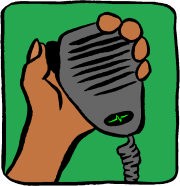 Monday the 22nd of October 2012 saw a get-together on DA, aimed at the new M6 licence-holders, but welcome to all. Lots of people, and lots to talk about. Here's a summary:
The attendance list for tonight was as follows:
M0PSX – Pete in Leigh-on-Sea, in the chair
M6BZS – Ken in Eastwood
M6BPK – Jim in Hullbridge
M6ECG – Lucy in Brightingsea (Building 20m Antennas)
2E0TNC – Tom in Tiptree (congrats granddad!)
M6KDP – Rob in Maldon
2E0RMI – Jim in Chelmford
G1KPS – Brian in Canvey
M6BZW – Fred in Maldon
M6GEJ – Glynnis, Hullbridge
2E1GUA – James in Chelmsford
M0IEO – Mark on Canvey (explaining that the fog is causing the 2 metre ducting)
F4GYW – Nicolas in North France (Great skip conditions, and made for a good discussion!)
G0BDY – Gary in Brentwood (Bellowing at Bruges)
G0URK – Joel in Chelmsford
G1EFL – Martyn in Chelmsford
M6NXZ – Nikki, on a handheld at Writtle College
M0WDG – Dave in Kent
M0XLD – Paul, mobile in South Essex
G7FFI – Keith in Rochford
M6PSK – Sarah, taking us up to 21 participants, even if it was a last-minute cheat!
The topics discussed tonight included:
Repeaters, and how they like narrow deviation to reduce interference to other repeaters
The QRZ database appears to be down, due to an outage at Amazon web services
Requests for more information on SOTA (One for G1FOA?)
Setting up eQSL and getting cards from the RSGB Bureau
Talking to the ISS
One very smug Pete managed to send a packet to the ISS this evening, containing a word randomly picked by one of the Net participants. The word "Thames" was sent as packed and relayed to Europe from the International Space Station. As you can see from this screenshot from ariss.net, the signal was picked up in Germany, Italy and Ireland.

Thanks
… to everyone for taking part (especially our French guest star!) As a reminder, the GB3DA Danbury repeater is operated by the Essex Repeater Group – Donations are welcomed to keep the repeater running.
If you're interested, happy to do the same next week – Monday the 29th of October
Got a comment? Please add it below: