Sunday the 9th of April 2017, the hottest day of the year so far, was the date for the Maldon Bubble Dash.
The event consisted of three 5km runs around Maldon Promenade Park, in aid of Farleigh Hospice, The run involved two loops of the park, and a dash through several Bubble Stations
Pictiured here is the first of the bubble stations, topped up and ready for the first runners to dash through…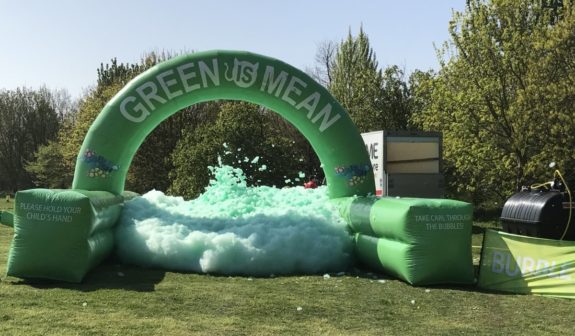 … and some of the runners emerging, covered in green sticky bubbles.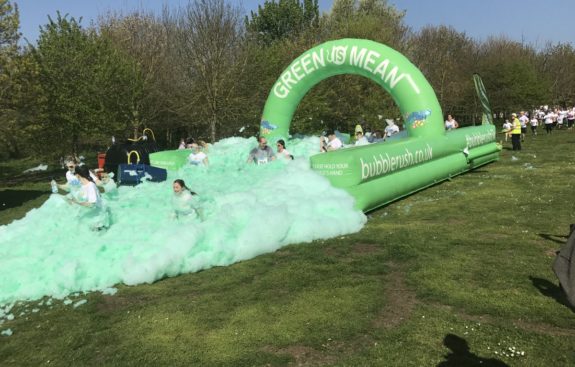 Essex RAYNET was providing comms for the event, which involved deployment of 7 team members at key points along the route, and two members of the team stationed at Control. A UHF repeater was in use to cover the event, with five non-amateur handsets supplied to events organisers and British Red Cross for use throughout the event.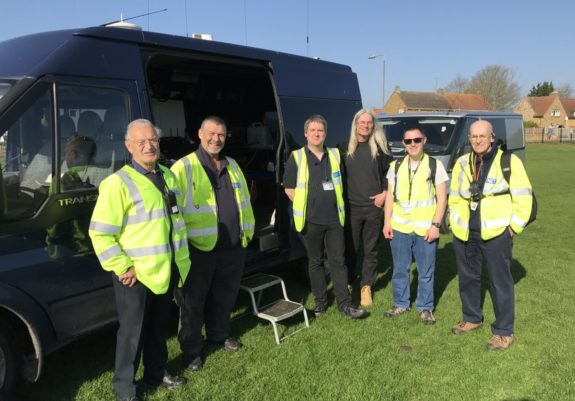 The event was a great fund-raiser for Farleigh Hospice, and the event is set to come to Admiral Park in Chelmsford. Over 1000 people took part in the event, which was sold out, and lots of fun was had by all on a gorgeous day for a great cause.
About Essex RAYNET
Want to put your radio skills to good use to help the community? Consider joining Essex RAYNET. Find out more on our Essex RAYNET page, where you can hear an interview about the community work that Essex RAYNET does.
Related Links
Photo Gallery
A few photos captured at the 2017 Maldon Bubble Rush:
Postscript
Unrelated to RAYNET activities, Nick M0NFE has recently purchased a VW Camper, and took it for a shakedown drive from Southend to Maldon, accompanied by Pete M0PSX. She's a real classic, and has potential to be a great radio vehicle for Essex Ham field days!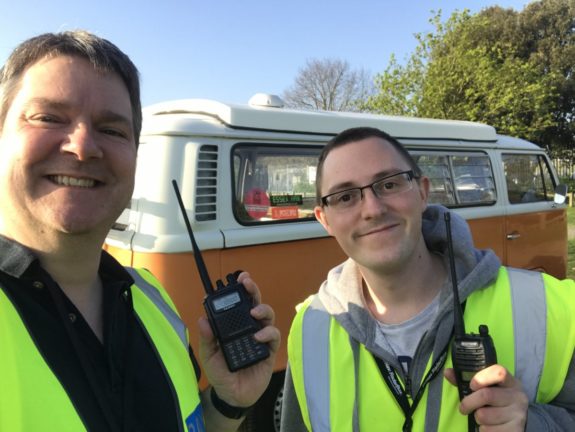 Involved with an amateur radio group in Essex? We can help to promote your activities to the amateur radio community. Send us your events news, and we'll help to spread the word. If your groups's events aren't being featured, get in touch with Essex Ham, or find out more about how Essex Ham supports local groups.