In June 2018, I gave a presentation called "My Journey Into Amateur Radio" to members of Thurrock Acorns at their club night. Prior to this, the talk was given in May 2017.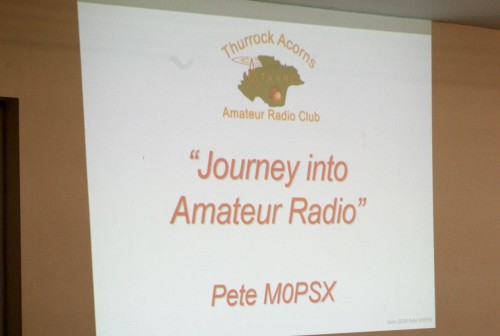 Following on from the talk, I've received a few requests for a copy of the talk. The evening was videoed by Rachel G6AMY, but I looked into whether there was a better format to share the talk, and came up with the idea of narrating the slides as a video.
Notes & Disclaimer – Some of the images have been deliberately blurred. Also, I'm conscious that the video is "all about me", which some may see as self-indulgent. The aim of the talk is to outline what I've learnt on my journey,and what's inspired me – hopefully to inspire those starting their journey. I hope you find it of interest.
Video: My Journey into Amateur Radio – Pete M0PSX
The talk looks at what got me into amateur radio, what I found great about the hobby, and how Essex Ham got started. I hope you find the video of interest. Pete M0PSX.
Photos from Acorns June 2018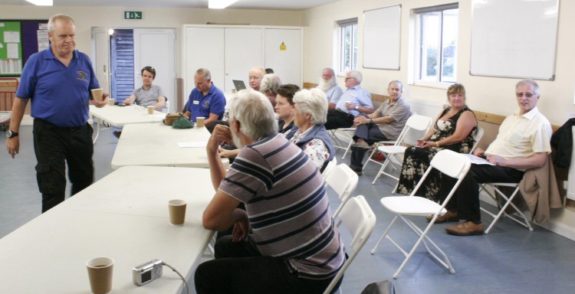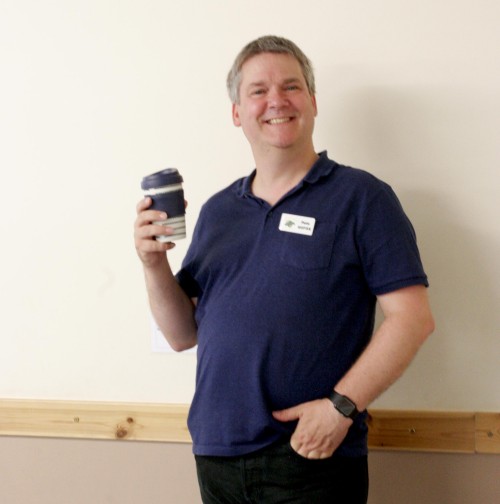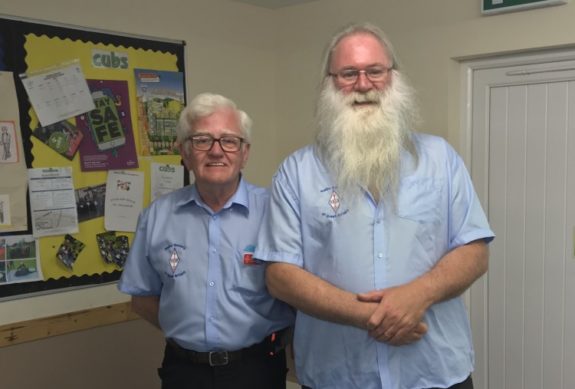 Related Links