The Langdon Hills Amateur Radio Club ran its first Hobby Progression Nights on Friday the 26th of October 2018. For those not able to attend, here's a quick summary of how the evening went.
The newly-formed club reports that 24 people turned up for the launch of the Progression Night, which ran from 8pm onwards. The evening was a good mix of demonstrations, show-and-tell, services and social.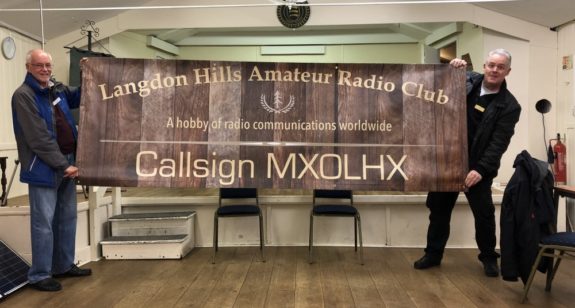 Club Stations
A VHF/UHF station, plus a DMR station, were active for the night. We're told that having a live station at club nights is a key feature of LHARC club events.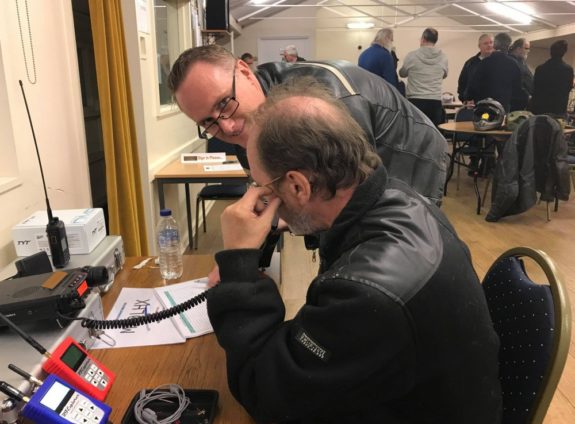 Club Member Demos
These included demonstrations of an RF Explorer spectrum analyzer / signal generator by David M1ECC, a 143MHz meteor detection on SDR by Mike G1KOT and a portable solar panel / battery setup (& how to build one for your portable station) by Stuart G6RAQ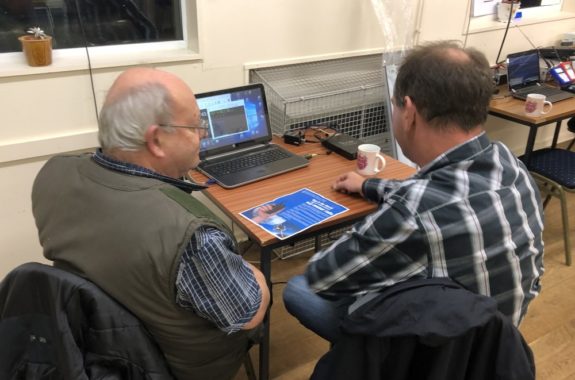 Ham Goodies
Ham Goodies was one of three "guest tables" at the Progression Night. Charlie M0PZT brought along a mix of 2m Slim-Jim kits, dipole centre kits, plus coax adapters and other bits and bobs He was also able to offer DMR and FM radio programming for those looking to get local repeaters set up on their handies.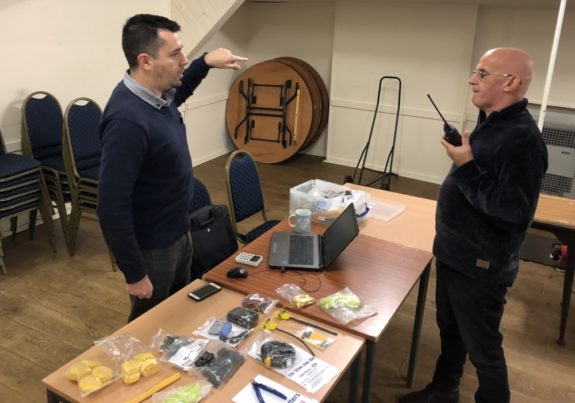 Essex Ham Demos
Essex Ham was offered a table for the night, and ran a total of four demos: Candidates could try a 10-question Foundation Online quiz, play with a Raspberry Pi SDR, get hands-on with ADSB flight tracking on a Raspberry Pi, and also talk to Amazon Alexa.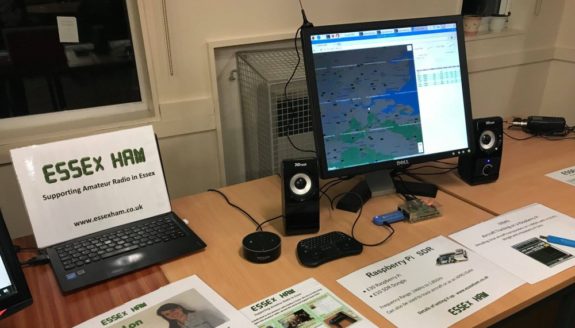 Callsign badges
The chance to pick up a personalised callsign badge or pen, courtesy of "The Engravers", Jim 2E0JTW and Glynis 2E0CUQ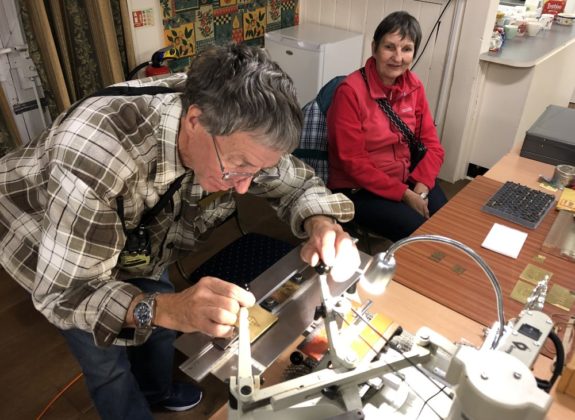 Club Raffle & Refreshments
The event ended with a raffle – with prizes of a Slim Jim kit (donated by Charlie M0PZT), plus two bottles of wine. Throughout the evening, tea, coffee and biscuits were available, and there were a couple of tables for chat (or games!)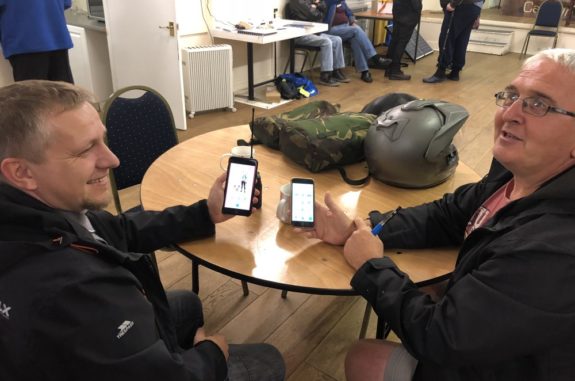 The next Langdon Hills ARC Progression Night is set for the 23rd of November 2018.
Event Photos
Related Links
Involved with a club in Essex? We can help to promote your club's event to the amateur radio community. Send us your events news, and we'll help to promote your event to amateurs from across Essex and beyond. If your club's events aren't being featured, get in touch with Essex Ham, or find out more about how Essex Ham supports local clubs.