The recently-formed Langdon Hills Amateur Radio Club will be running the first of its Hobby Progression Nights, tonight, Friday the 26th of October 2018
The evening is intended to helping to share knowledge and help progression within the amateur radio hobby. Here is a summary of what's on offer at the Langdon Hills Amateur Radio Club Hobby Progression Night, courtesy of the group's Facebook page:
A VHF/UHF club station
Demo of RF Explorer Spectrum Analyzer / Signal Generator by David M1ECC
143mhz Meteor Detection on SDR by Mike G1KOT
Portable Solar Panel / Battery Setup & how to build one for your portable station by Stuart G6RAQ
Raspberry Pi Applications in Amateur Radio portable FT8 etc by Andrew 2E0ONH
Ham Goodies 2m Slim-Jim kits, Dipole Centre kits plus coax adapters SO239, N-Type, BNC Also DMR+FM radio programming with local repeaters.
Essex Ham table with information on Foundation Training and a Raspberry Pi SDR demo
Callsign badges or personalised items by Jim 2E0JTW and Glynis 2E0CUQ
Club DMR Radio for use on the night
Club Raffle
Tea / Coffee & Refreshments
Essex Ham has been offered a table at tonight's event, so we'll be there running an SDR demo on a Raspberry Pi, plus running a demo of our Foundation Online training course.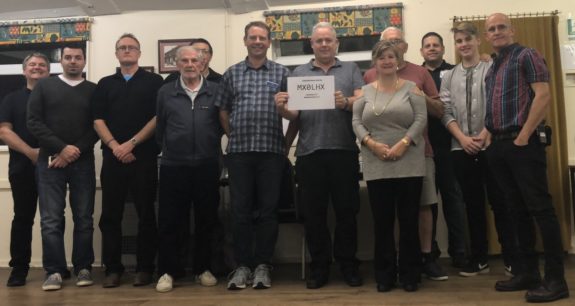 All are welcome – no admission fee.
The event starts at 8pm at the Women's Institute Hall, Samuel Rd, Langdon Hills, Basildon SS16 6EZ
Related Links
Involved with a club in Essex? We can help to promote your club's event to the amateur radio community. Send us your events news, and we'll help to promote your event to amateurs from across Essex and beyond. If your club's events aren't being featured, get in touch with Essex Ham, or find out more about how Essex Ham supports local clubs.