Words and pictures from the 2017 East Suffolk Wireless Rally (the Ipswich Rally), courtesy of Pete M0PSX
I spent a very pleasant few hours today at the Ipswich Rally. A team of three, Ed G8FAX, Mike G4NVT and myself, travelled from South Essex to the Ipswich Rally's new venue, the Kirton Recreation Grond in Kirton (just off the A14 between Ipswich and Felixstowe).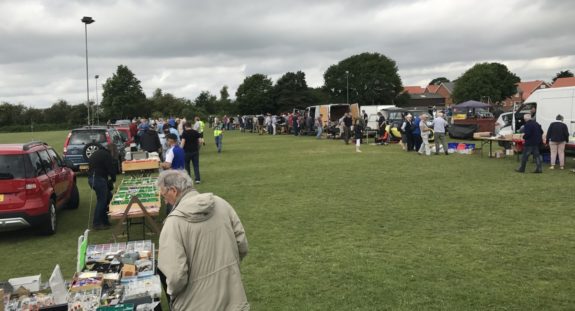 Ipswich is an open-air rally with the majority of traders operating next to their cars with their wares displayed on tables and blankets. None of the mainstream amateur radio manufacturers or dealers attend this particular rally, but there's a good mix of regular one-man rally traders, local groups and individuals with stuff to sell, making for an interesting rally.
This was a well-attended event, and from chatting to the attendees, there were several bargains to be had. Entrance was £2, and there was plenty of on-field parking, with a talk-in station and military cadets managing car park admittance.
Several folk from Essex made the trip across the border (and the River Orwell), including Charlie M0PZT (on the Ham Goodies table), a delegation from the Martello Tower / Clacton Repeater club, plus Essex RSGB reps Keith G3WRO and Peter G0DZB manning in the indoor RSGB book stall. Nice to meet up with recently-passed Caroline, who passed her Foundation with the help of Essex Ham's Foundation Online.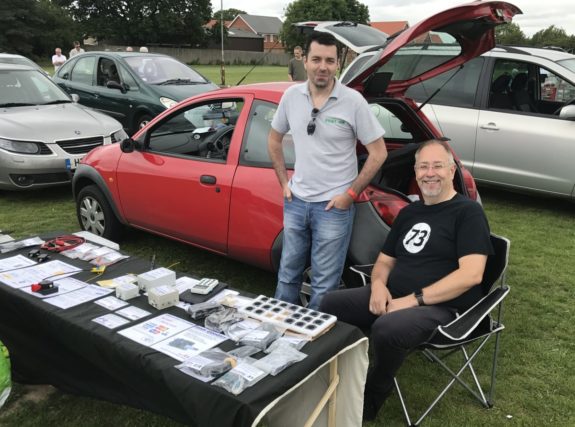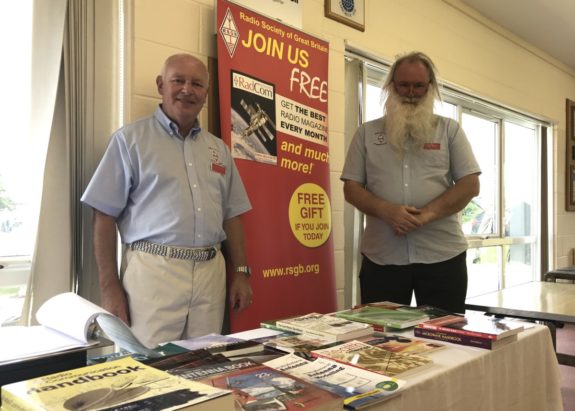 Big thanks to Linda from Camb-Hams for the much-needed cup of tea whilst I was chatting during an impromptu meeting by their stand, and on the subject of catering, no rally report is complete without confirmation that there was indeed bacon – in the form of a very busy burger van offering the usual fare.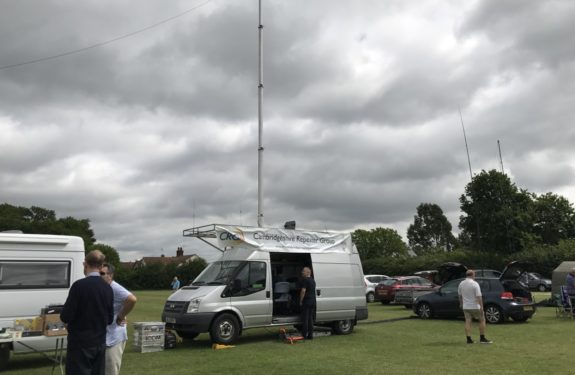 All-in-all, a nice rally – some decent bargains, a mix of stuff on offer, some interesting club displays and a smoothly-organised event.
… scroll down for the photo gallery with a few more images captured at the event.
Pete M0PSX
Event Photos
Related Links