A group of around 15 Essex Hams met up for the first informal radio get-together of the year on Sunday the 3rd of April 2016.
Of course, we've already had a few Galleywood Common get-togethers, and have put on two GB special event stations in the last couple of months, but the field events at both Galleywood Common and Shoebury Beach are excellent events for socialising and experimenting in the fresh air.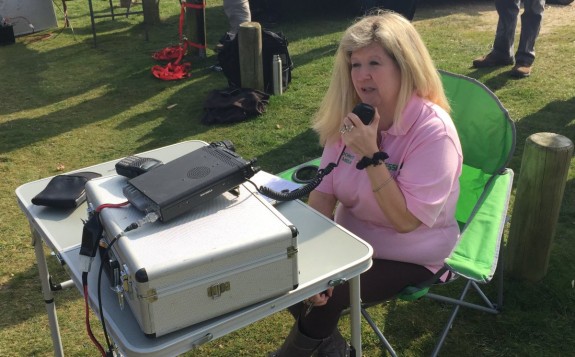 Showing that Galleywood events are open to everyone, we had a mix of visitors from around the area – Attending for the first time, George M1GEO and M0TAZ from the Secret Nuclear Bunker Group, Derek M0SCE, Lloyd M6LHG (and family) from the Southend & District Scouts, Gareth 2E0PSN from Essex RAYNET and several others including Peter G0DZB, Charlie M0PZT, Peter G1FOA, Keith G3WGE, Colin G4KXN, Bob G4MDB, G4ZTR, Richard G7OED, William G8CYK, Dorothy M0LMR, and myself Pete M0PSX. There may be a few others I missed.
Great to see some interested parties coming along to see what we were up to. Well done to Peter G0DZB for the impromptu Morse refresher for one visitor, and Dorothy M0LMR for handling one of our token Greetings messages.
The day also yielded the opportunity to beta test Essex Ham's new "Essex Amateur Radio Top Trumps" game:
Thanks to Dave M0TAZ for the load of the following 70cm antenna – that required 4 adapters and gender-changers – it worked though.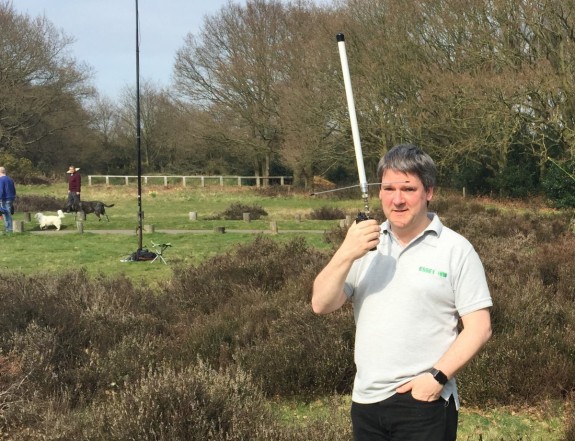 Possibly the biggest thanks of the day to Peter G0DZB. A slice or two of bacon is the ideal /P treat, and Peter's stove was on the go a couple of times during the day. Bacon and baps also kindly supplied by Charlie too.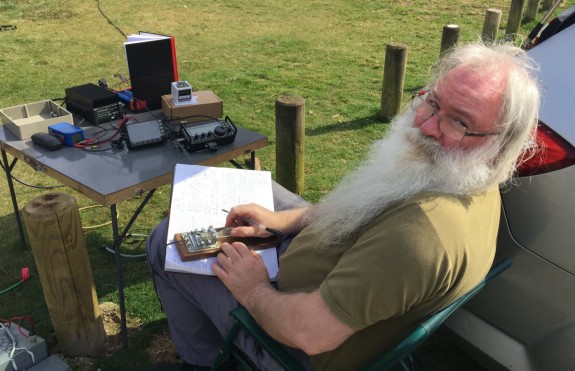 A great day – some good experimentation, a great turn-out, and an excellent way to properly kick off the 2016 /P season.
The next event at Galleywood Common is set to be St George's Day, where we'll be operating GB1STG – The date for the diary is Saturday the 23rd of April.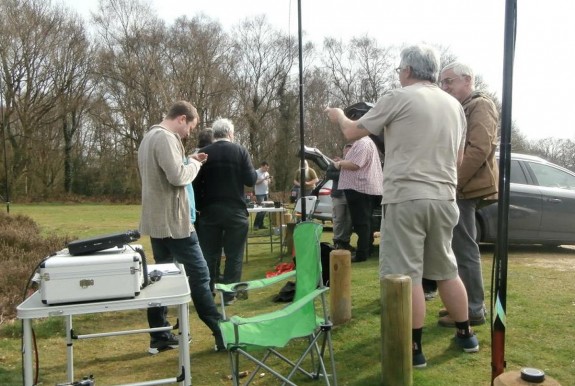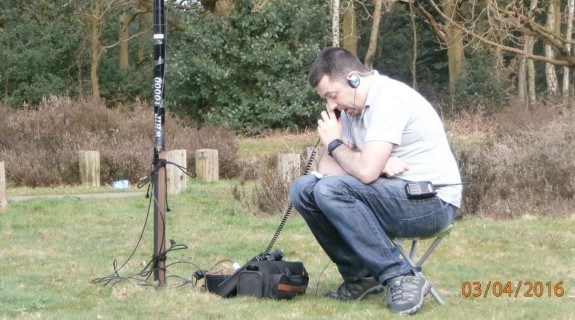 Thanks to Dorothy M0LMR for some of the pics used in this article
Related Links