Welcome to 2018! As is customary at the start of each new year, we've put together a summary of Essex Ham's activities over the last 12 months. It's been a busy year for the group, and if you'd like to see what we got up to, have a look at our Review of 2017 video on YouTube – could you be in there somewhere?
Essex Ham's Review of 2017 Video
Year In Review
First off, we'd like to thank everyone who's taken part at an event, joined us on the air, been active on our site, or supported Essex Ham on social media in 2017. We're here to promote and support amateur radio activity in the county, and it's great that so many amateurs and clubs have got behind the concept.
Here's a look back to what we got up to in 2017:
Our first event of the year was in support of World Thinking Day, where we helped a Leigh-on-Sea group of guides and brownies to learn more about radio and the ISS, as well as to make some contacts on-air.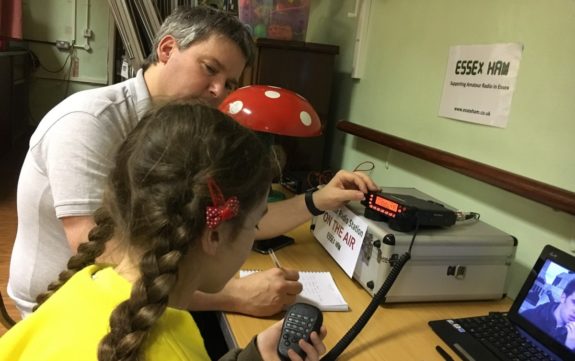 In February, we were at a busy Canvey Rally, organised by SEARS, who celebrated their 35th anniversary in 2017.
Also in February, it was the 95th anniversary of 2MT Writtle. Jim 2E0RMI organised a commemoration in conjunction with CARS. Essex Ham helped with the event PR, a live video stream of the historic moment, and providing material for the event's online radio station Radio Emma Toc. Jim was able to get some great PR for the hobby by being featured on both BBC Essex and Radio 5 Live.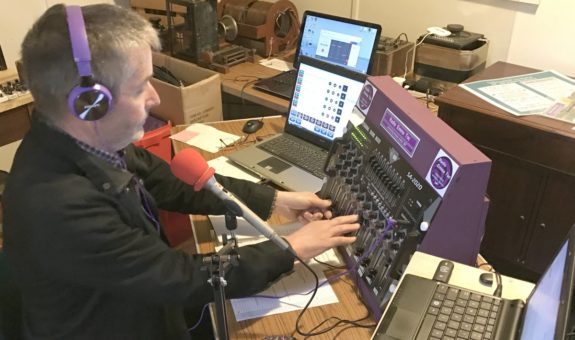 In March and November, Essex Ham members supported the Thurrock Acorns 2m Activity Days working multiple modes from Shoebury East Beach. Both events were a little chilly.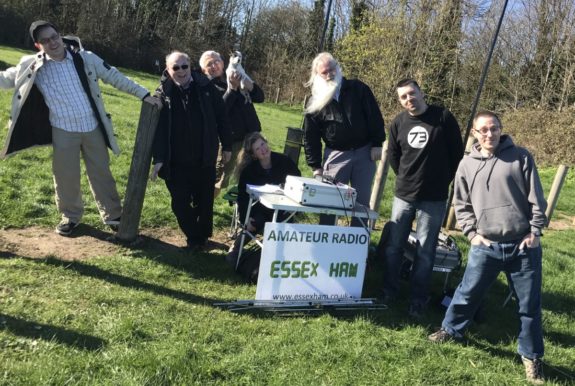 During the year, we held a number of impromptu field days, some at very short notice. Some of these were at Shoebury East Beach, with others in Galleywood. Also in Galleywood, two special event stations organised by Charlie M0PZT were St George's Day GB1STG and the Summer Solstice GB1JSS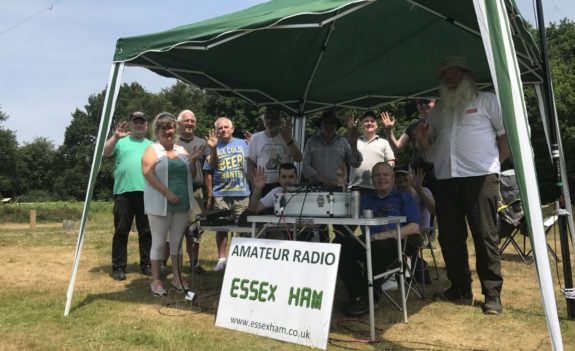 Members of Essex Ham also attended the Southend Raspberry Jam and Tech On Sea events to engage with makers, coders and the technically-minded, and Essex Ham took part in a STEM event raising awareness for amateur radio with guide leaders from around the county.
In October, the team was invited to take part in a large and very busy JOTA activation at the Belchamps Scout Activity Centre, with over 220 scouts in attendance over the two days.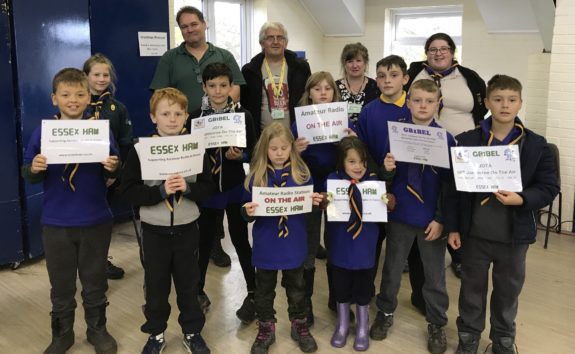 In 2017, we once again supported the Essex Air Ambulance operating for 3 days as GB4EAA. On the final day, we were joined by the BBC Essex Quest team, who received their clue via amateur radio.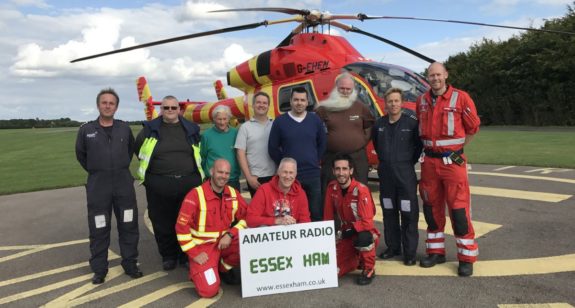 There was a lot of local activity to promote in 2017, including the Ipswich and BRATS rally, the Essex CW Club Bootcamp, the Essex Repeater Group AGM and various Essex RAYNET events including the live deployment for Jaywick flood evacuation.
Essex Ham also covered some other events, including National Hamfest, NARC's RadioActive weekend in Norfolk and the RSGB Convention.
Throughout the year, Essex Ham had a table and demonstrations at all 9 Essex Skills Nights in Danbury. Members of Essex Ham also visited the popular Suffolk RED events.
The Monday Night Net continues to be a big focus, with over 110 unique callsigns joined in 2017. Our thanks to Dorothy M0LMR for running the monthly Essex YL Net and to Rachel G6AMY for taking turns in the chair on a Monday, and running our Christmas Night Net.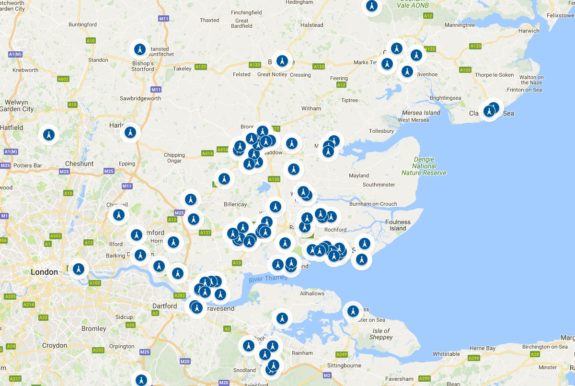 We launched the 24-hour Essex Ham Internet Radio Station in 2017, which streams our nets around the world, plus a mix of interviews and features. You can listen online, via TuneIn or Amazon's Alexa.
We also added a new email discussion group and an updated Essex events and training calendar, and reached milestone with our 1,000th member joining us in December.
Our free Foundation Online course has provided to be a big hit, and this year, we expanded our training content under the brand name of HamTrain. Over 370 people nationally enrolled onto one of our 14 Foundation courses in 2017.
Rounding off the year, Nick M0NFE recruited some of his friends and colleagues into the world of amateur radio, and we were asked to help with a one-day fast-track session and exam, resulting in good passes for all three who sat the exam.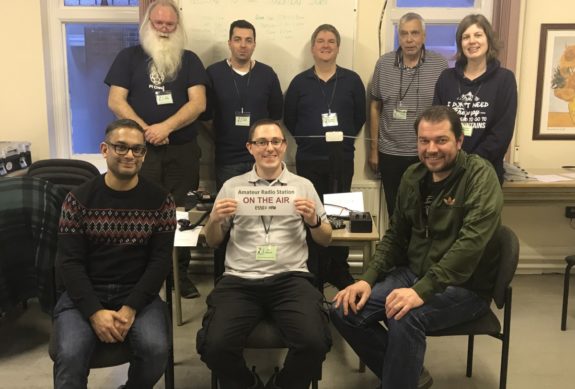 Thanks again to everyone who's supported us, and helped us to spread the word about amateur radio. Here's hoping for a busy, and positive, year of amateur radio in Essex in 2018
Related Links