The new RSGB Syllabus launched in August 2018. Just for fun, we asked 12 questions, based on the new Foundation syllabus to see how people would do, and felt about the changes. Here is a snapshot of the results so far
Results, based on 207 responses (up to 31 August 2018)
Average Score: 4.9 out of 12 (39.5%)
Percentage of licenced amateurs FAILING the Foundation test questions: 91.3%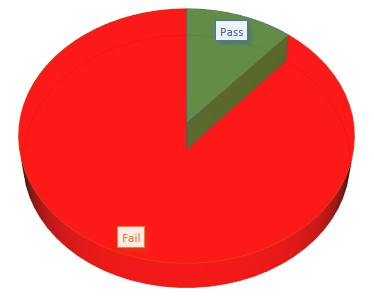 Worst results: Digital Signals (8% pass), Licence Conditions (18% pass), EMC (19% pass)
Best results: Safety (54%)
How many amateurs think these questions should be answered by new starters before they get a licence?
No (Keep it simple): 60.6%
Yes (Make it harder): 26.4%
Unsure: 13.5%
The largest group in favour of making Foundation harder: "Full (RAE)", with 31.3% agreeing that the questions should be added.
The average score from "Full (RAE)" voting for change, is 44.3%
Just 4.1% of Full (RAE) people asking for these questions to be added, are able to reach the Foundation pass mark for those questions!
Related links
Your thoughts?
Please let us know what you think. We're particularly interested to hear what trainers have to say!