Just to remind you, Monday the 17th of April 2017, is an Essex Skills Night night.
No Easter Holiday Monday break for us… the event takes place at the Danbury Village Hall as normal.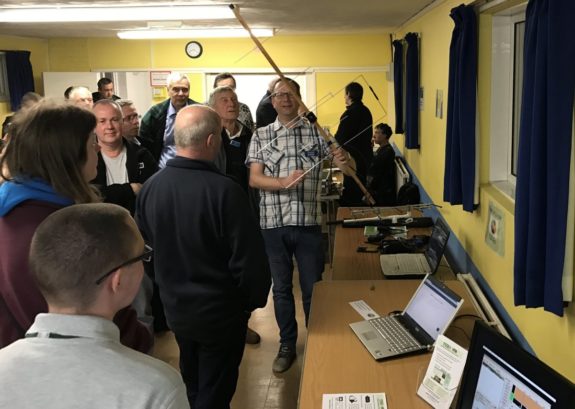 Here's what's planned for the April 2017 Skills Night:
You asked… we listened!
Last month, Essex Ham ran the 2017 Skills Night Survey… we've reviewed the results, looked at your Skills requests, and thanks to the help of volunteers, come up trumps. If you asked for something specific – April could be your Skills month.
New Stuff!
10GHz demo. Graham G8HAJ joined us in November for a popular Hellschreiber demo, and will return with a 10GHz SSB setup with a simple low-cost 3cm receiver using a standard satellite LNB and an SDR dongle.
Digital Voice / Raspberry Pi: You asked for Digital Voice. You asked for Raspberry Pi. So this month, Steve M0SHQ takes a break from satellites to show us his personal D-star Hotspot running on a Raspberry pi3 via Dv-mega board with Blue stack. The Raspberry Pi was the theme of the April 2017 SEARS talk (with the larger-than-life Peter GoDZB), and if you want to see a couple of Pis in action, pop along!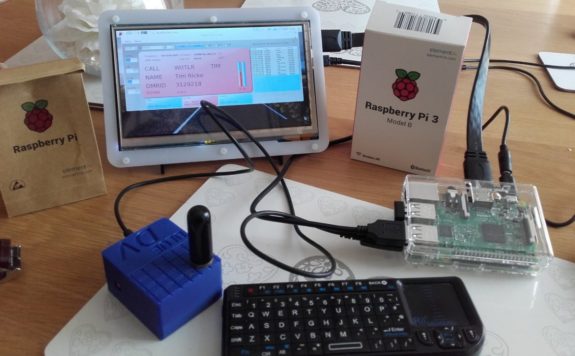 Radio Direction Finding: Two requests for this in Essex Ham's Skills Survey, and as a result, Roy G4JAC returns with some RDF kit to encourage some fresh air radio direction finding activity in 2017
Simulation: As many will know, Steve G4GHO is soon to become DX. For his final appearance at the Essex Skills Night, he'll be doing a "Getting started in simulation" session. This will be either analogue (LTSpice, QUCS, Microwave Office etc), or antenna (MMana or 4NEC2). He'll also have an effective freeware Maths package. This will be an introduction to how to get started with simulation, including some simple examples. Steve can hopefully help with specific questions on this topic too.
Building an Oscillator: Mike G4NVT will hopefully be getting someone to build an oscillator, using some bits that he'll bring along, and test in on the night using his spectrum analyser
Construction project: Melvin 2E0DNS will demonstrate a linear resistance meter that he's just built. His sine wave oscillator is now complete and if anyone's up for bringing along an oscilloscope, Melvin's happy to show it off
High Altitude Balloon Tracking: Pete M0PSX will demonstrate receiving RTTY packets from balloons, and how to track HAB activity
Stuff! Essex Ham's Nick M0NFE will hopefully have some "stuff". We're not prepared to be any more specific at this time!
Skills Regulars
Testing, Testing: Using a Spectrum analyser for testing antennas and handhelds, VSWR testing measuring frequency and filters. Mike G4NVT will also be testing antennas and harmonics. If you have anything you'd like tested, please bring it along.
Essex CW Club: Helping to promote and encourage the Morse mode, and hopefully get some feedback on a proposed CW Bootcamp
Callsign Badges: Got a new callsign recently? Tell everyone who you are with a callsign badge engraved while-you-wait, courtesy of Jim 2E0JTW and Glynis 2E0CUQ
Essex Ham: Getting Started advice and leaflets from Essex Ham, the Raspberry Pi Zero playing the latest video, details about the online Foundation training course, plus the event's wi-fi. Also, the chance to review the Skills Night Survey
CARS: The Membership table returns. Visit Ray 2E0GVE, to pick up your CARS membership card, renew your subs, or join up
Skills Quiz: Chris G0IPU is unable to be quizmaster this month, so Murray G6JYB steps up this month with some more challenging quiz questions, just for fun
As usual, representatives from Essex Ham, CARS, the Essex Repeater Group, the Essex CW Club and Essex RAYNET will be on hand to help with questions you may have.
The above list is subject to last-minute change.
Not appearing
Sadly this month, Charlie M0PZT / Ham Goodies won't be along. Also, it looks like Ann won't be along either (so no yummy home-made jam tarts this month). As mentioned above, Chris G0IPU is otherwise committed, so won't be quiz-mastering or constructing
More about Skills Night
Essex Skills Nights continue to be one of the most popular gatherings of radio enthusiasts in the area. They take place at the Village Hall in Danbury, and are hosted by the CARS Training Team. The events are great for those new to the hobby keen to get some advice or ideas on the next steps. The events are informal, free to all, and everyone's welcome – no need to be a member of any club to attend.
If you've been along to a Skills Night before, you'll know what to expect – the usual mix of demonstrations, show-and-tell, construction, plus the chance to chat, ask questions and swap ideas. If you've not visited a Skills Night before… why not? Come along! It's a friendly event with free tea and coffee where you can come along and learn more about the hobby. All are welcome, there's no charge, and you don't need to have a licence, or be a member of any club to come along.
Images from previous Skills Nights
The
Essex Skills Night
is hosted by the CARS Training Team, and is supported by Essex Ham. The Essex Skills Nights are
free
to attend, with refreshments provided. The event is open to all regardless of licence level and club affiliation – If you know someone interested in coming along – please let them know and bring them along.
Skills Night Links: